Unit of Inquiry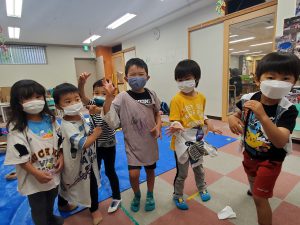 Pirate Costumes
In preparation for our final Presentation Performance we spent most of the week preparing our costumes.
Everyone was excited as we started to cut and glue our costumes.  Some of us chose to make big vests or shirts, while others tried using pants as headwear!  A few of us even decided to go full dress which was super cool!  We all explained the functions of our costumes.  For example, our "bracelets" double as "handcuffs for bad guys!" So cool!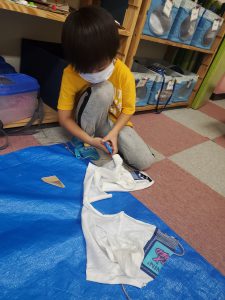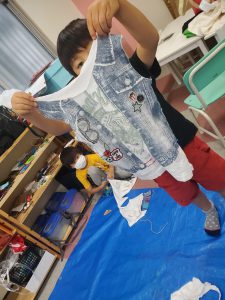 Play

Foraging for Chestnuts
This week we had an impromptu lesson on edible and inedible wild plants which resulted in some spontaneous cookie cooking!
Our discoveries started at Tenjin park on Monday, where all the kids noticed and started collecting what we thought were regular chestnuts! We didn't take any back to TCS that day and it's a good thing we didn't!
The next day we went to Kamitakada-dai Park where we noticed again, chestnuts! But these were noticeably different from the ones we saw at Tenjin Park, we decided to collect some and take them back to TCS with us.
Once back at TCS we did more research into wild chestnuts to make sure the one's we collected were safe, and that's when we realized, the "chestnuts" we saw at Tenjin park were actually non-edible horse chestnuts!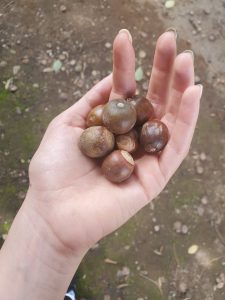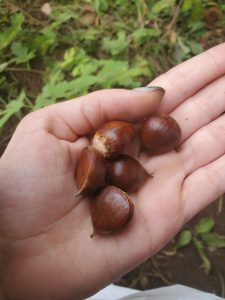 Can you see the difference in the shape?
On the left is the inedible and poisonous horse chestnut, they're round and lack the the "tail" or point that all edible chestnuts have. On the right is the edible and delicious Japanese chestnut, you can see they are triangular shaped and have the "tail" at the top of the nut.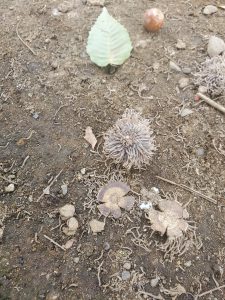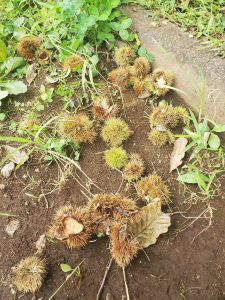 The casings are also much different as you can see, horse chestnut on the left and Japanese chestnut on the right.
After making sure our collected chestnuts were safe to eat we decided to boil them and make them into chestnut cookies!
First we had to extract the chestnuts from the hard outer shell. After mashing the extracted chestnuts we then had to start making the dough for the cookies, which involved a lot of mixing. Then we had fun rolling out the dough and cutting out our cookies! We finally baked it then it was snack time!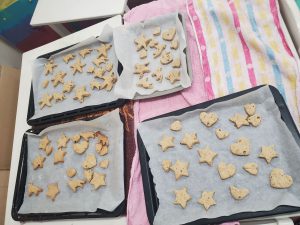 Outing Day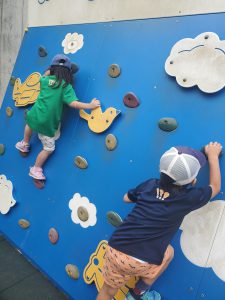 Hiromachi Mirai Park
We took a long journey to Hirom Machi Mirai Park.  After arriving we ran to rock climb.  We even did some ninja training before lunch.  Using the gross motor skills we had honed, we were able to climb up the apparatus that used to be difficult, with ease.