Cardboard House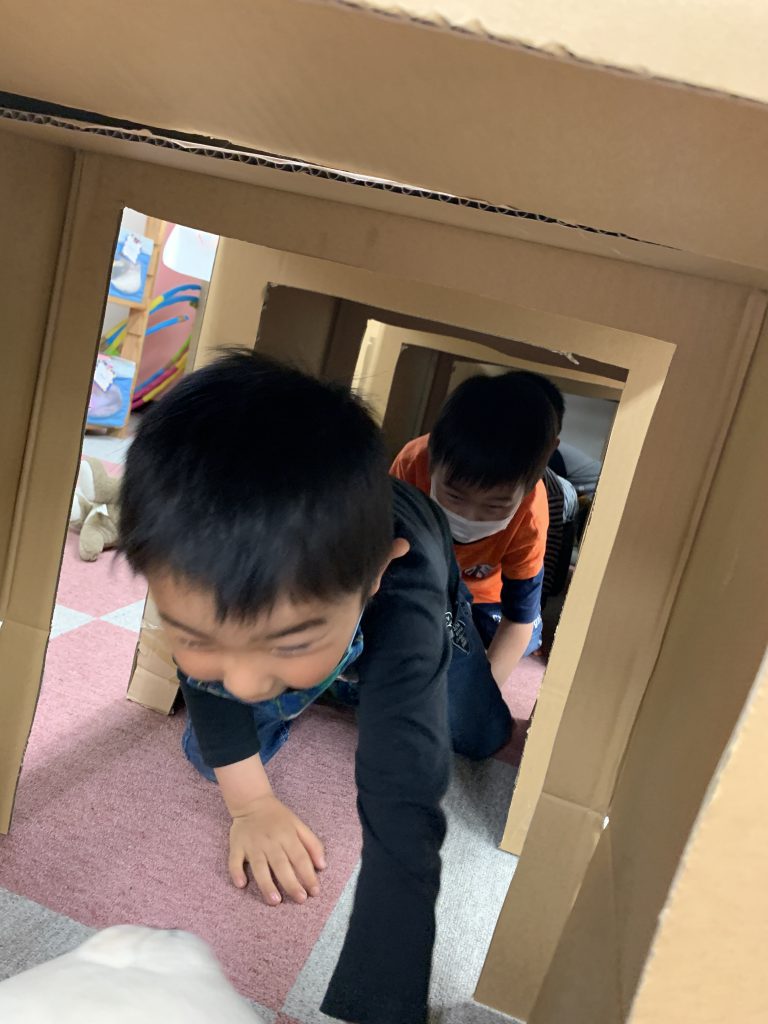 To strengthen our teamwork as a class, we created our own cardboard house.  We took boxes and tape, and put the house together.  We had to help each other hold the boxes while we taped everything down.  We even drew windows on the house and asked the teacher to cut out the window with her box cutter.  In the end, we made a beautiful cardboard house to play in.
We also made some rules together, so that we don't break the house.
Rules
1.  No punching or kicking.
2.  Listen to my friends, if they say "Stop" I need to stop.
3.  Have fun.
Within the first week of the cardboard house, it was transformed into a ninja castle, a zombie house, a vampire house, a jail, a house, a hospital, and cat house.  What other places will this cardboard house turn into?